Engineering an exciting future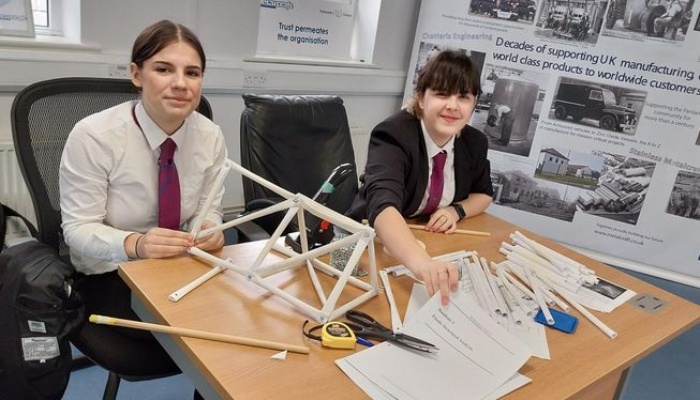 Engineering a future which could range from building submersibles to hospital scanners saw a group of students building bridges with a Chatteris company.
The group from Thomas Clarkson Academy, Wisbech, were able to work on designs of their own when they visited Stainless Metalcraft which has been in business for 159 years and employs more than 100 people.
The engineering students were asked to complete a bridge-building activity to see whose construction could hold the most mass. They had paper and nuts and bolts to work with, and each bridge was stress-tested.
"Our students learnt which shapes were the strongest, how to build braces to hold the structure steady and how to work as a team with a time limit," said Mrs Brittain, Science Teacher and Subject Lead for Physics.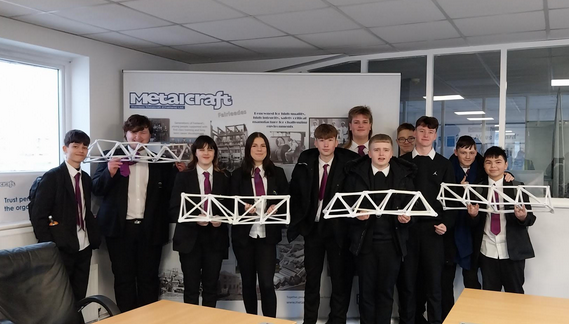 "We also had a tour of the facilities, including the different workshops and many different machines. The students were excited to learn about the varied routes into many fields of engineering," she added.
Stainless Metalcraft has the Fenland Engineering Skills Centre and there are 19 apprentices going through its comprehensive training scheme which lasts four years, and includes both classroom and practical elements.
The company delivers a range of pressure vessels and specialist fabrications across industries including nuclear power to Magnetic Resonance Imaging (MRI) scanners for hospitals.