Get yourself caught being good and a new bike could be yours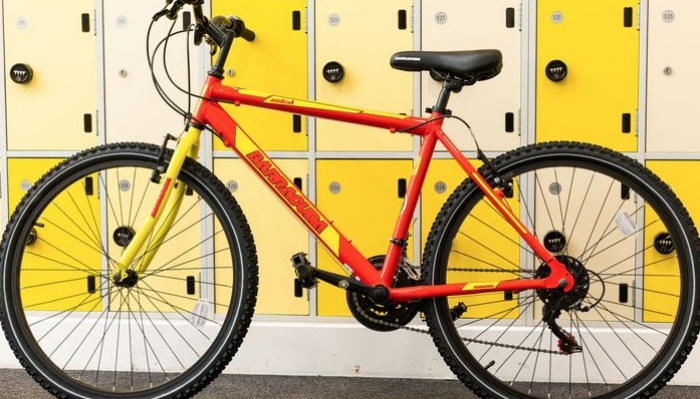 There's not long left before we discover who has won this fantastic new bike - students you need to be in it to win it!
The 'Caught you being good' initiative was launched last week and the bike will be going home with one of our pupils before the weekend. There is still time to get a ticket from a staff member to go in the draw.
The eye-catching mountain bike currently on show in Eden was bought by the school, and partially-sponsored by Discount Cycles in Wisbech. We hope to have a regular promotion during a random week every half-term.
The more tickets you get before the draw, the more chances you have to win - so go and get yourself caught being good!