'Caught you being good' Competition Winner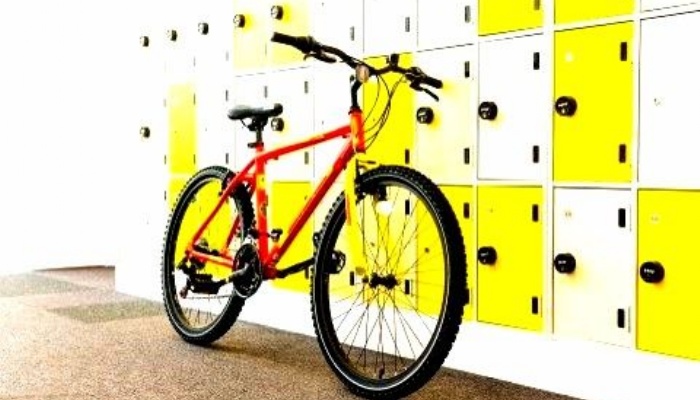 Two weeks ago we launched a new competition for students called 'Caught you being good' where students can win a fantastic prize just by being good around the academy. We plan for this to be a regular promotion that will take place during a random week every half term.
To celebrate the launch of the competition our first 'Caught you being good' prize was a brand new mountain bike purchased by the school and also partially sponsored by Discount Cycles in Wisbech.
Every member of staff had a pack of tickets, and if they saw a student doing something good they were given a ticket. Every ticket then went into the draw to win the bike.
The competition created a real buzz around the academy and students were falling over themselves to give staff complements and pick up litter, which was a lovely sight to see. Staff have never received so many complements!!
The DRAW for the winner of the bike took place on Friday 10th March and the winner was Viktorija Golubeve in year 7. Viktorija told us that she did not currently have a bike and was really excited to ride it home, after we contacted parents and got their permission for her to do so. We also provided Viktorija with a helmet, lights and a lock to keep her and her bike safe.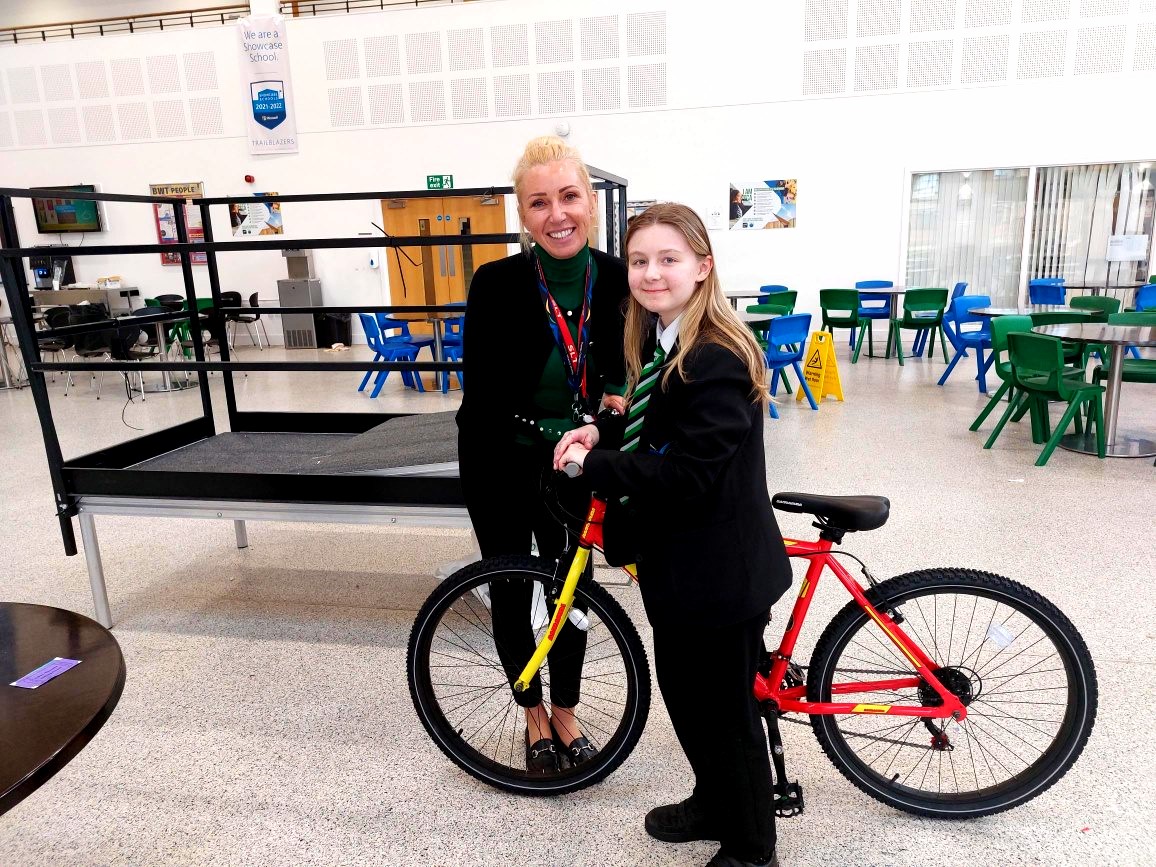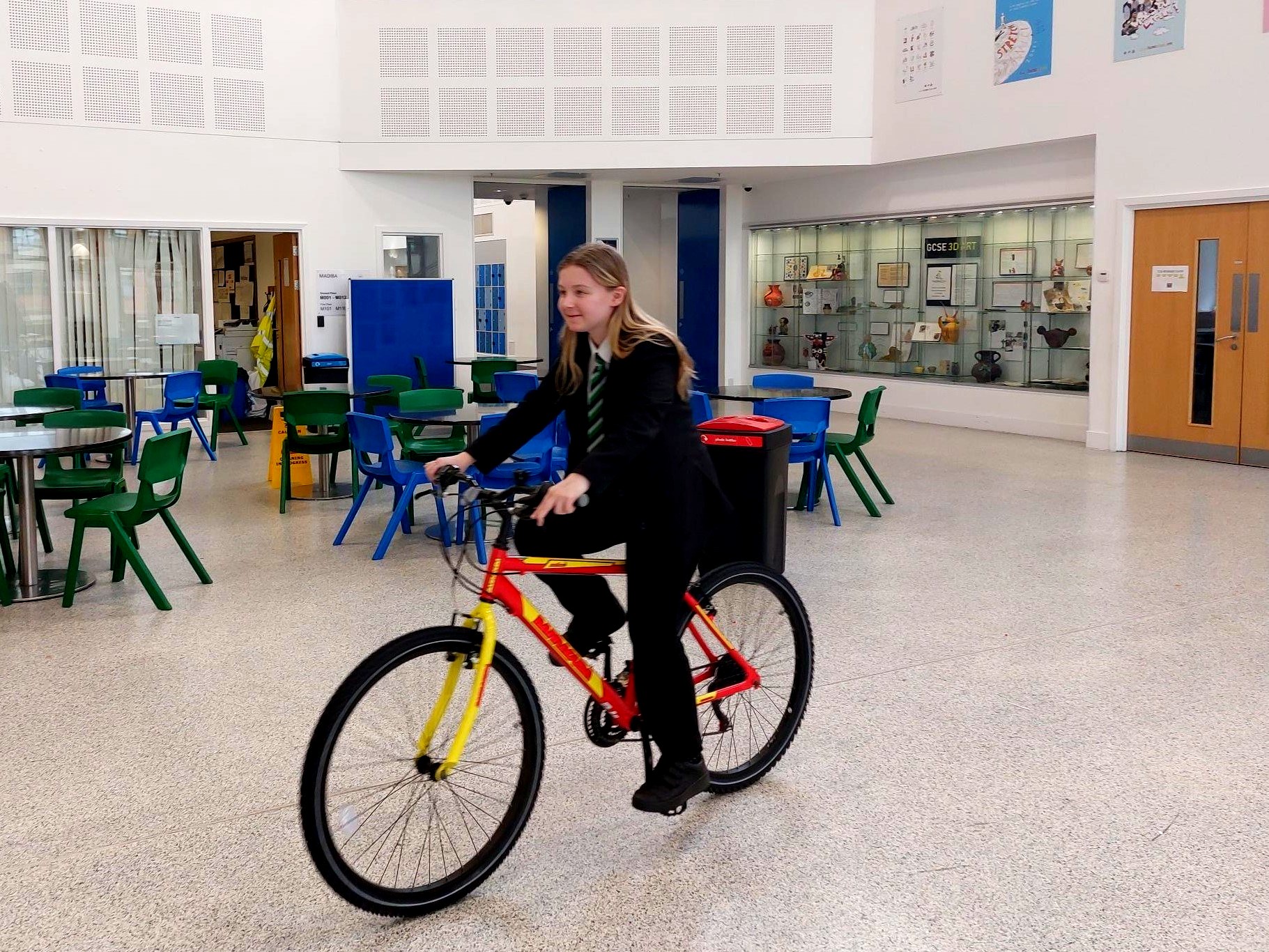 Congratulations again to Viktorija for being our first winner of the 'Caught you being good' competition.
We would love to continue this competition with high value prizes. With this in mind a non-uniform day is being organised for 31st March to raise funds for prizes for future competitions. All students taking part in the non-uniform day will be asked to pay £1 for their participation. If your child is taking part, please make sure they are dressed appropriately.