Visiting students experience a 999 emergency call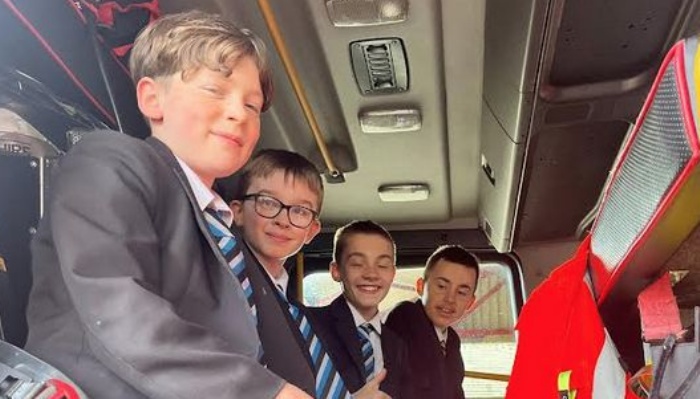 The reality of an emergency 999 call out was experienced by a group of students when they were at Wisbech Fire Station recently.
The blues and twos were very much in evidence as our students arrived for a tour of the station. The group of Year 7 pupils immediately witnessed what happens when a 999 call is made.
"We were amazed at how quickly the firefighters got dressed into their safety gear and into the fire engine and then out and onto the streets of Wisbech to save the day!" said English teacher Mrs Chilvers.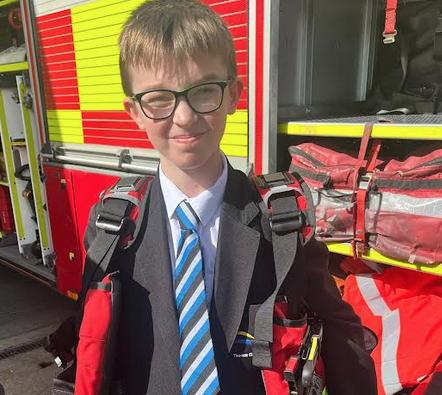 The firefighters returned and the visitors split into three groups so they could all experience a real induced-smoke room, using the specialist metal cutters and a tour of the fire engine. They also had a go at trying to use the hoses, which is not as easy as it looks.
"The students had a wonderful morning, asked many insightful questions and there may be some future firefighters among our Year 7 cohort," said Mrs Chilvers.