Bake sale helps raise prom funds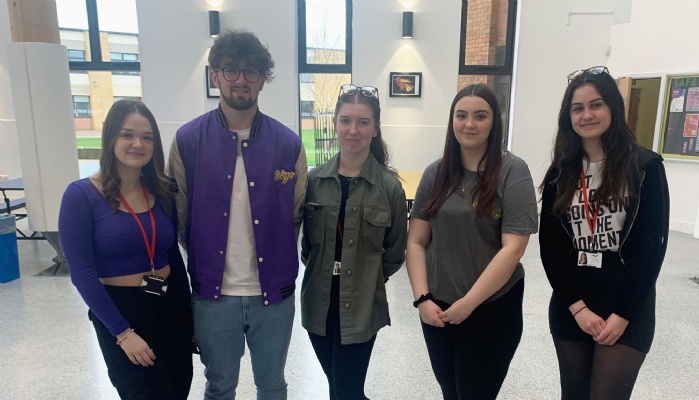 A group of sixth form students helped boost funds for this year's proms with a bake sale on the last day before the Easter break.
They cooked-up some brilliant cakes for a sale which was held during the school-wide non-uniform day, organised to raise money for student prizes later this year.
The group, Jessie, Charlotte, Declan and Evie were helped by Bella and had an impressive table of goodies to sell.
They came-up with the idea and did a roaring trade with the proceeds from both the sale and the non-uniform event to be announced.