Join a thriving, diverse team transforming lives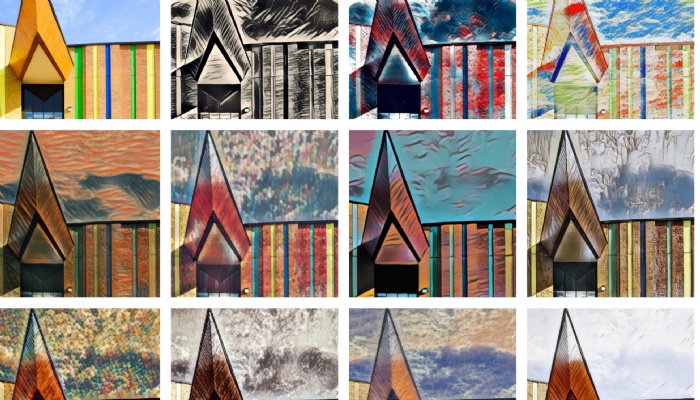 The staff at our academy are the beating heart of a diverse team which works together to create a unique environment of learning and opportunity.
Continuing professional development and providing opportunities for our staff are as important as offering the best education we can for students. Our academy is a centre for learning at every level, and each is treated with equal care and desire for improvement.
Our Director of Behaviour at Key Stage 3, Scott Chamberlain, joined us as a Newly-Qualified Teacher, and his time with the academy has been packed.
"My five years have been full of opportunities, countless successes and I have seen the best part of 1,000 students achieve wonderful GCSEs and A levels. I have worked with, and continue to work with, some brilliant people who all want the best for our young people," he said.
He has undertaken many PE-specific professional development courses along with completing his National Professional Qualification for Middle Leadership and working on the next stage of his career, Senior Leadership.
Another teacher who is working on the National Professional Qualification for Senior Leadership is our Head of Science, Preetha Raj.
She joined the school ten years ago having heard about the possibilities of career progression at Thomas Clarkson Academy.
"It has very supportive staff and a good leadership scheme," she said.
"I found the school infrastructure and the resources in the science department to be of high quality. In my first year I had the chance to work as a Key Stage 3 coordinator and in my second year I was given the chance to become Second in science."
Mrs Raj has been the department head since 2017 and works in a 'vibrant, multi-cultural school' with friendly and supportive colleagues and a focus on staff development.
Giving our staff the opportunity to develop has been one of the key factors for art teacher John Birch, who has been with us since December 2015.
"When I came for my interview, the school tour was amazing. The students were kind and courteous. I will never forget the first time I saw the living wall in the school's vast open space, Eden," he said.
"When I joined, I was fresh out of teacher training and I was very apprehensive. The staff here welcomed me with open arms and we continue to be a close-knit group where we support each other. I was given a Newly-Qualified Teacher mentor I will never forget. She was truly an inspiration. My mentor and the incredible staff allowed me to settle in and begin my teaching career in the best possible way."