Ambassadors help with attendance awareness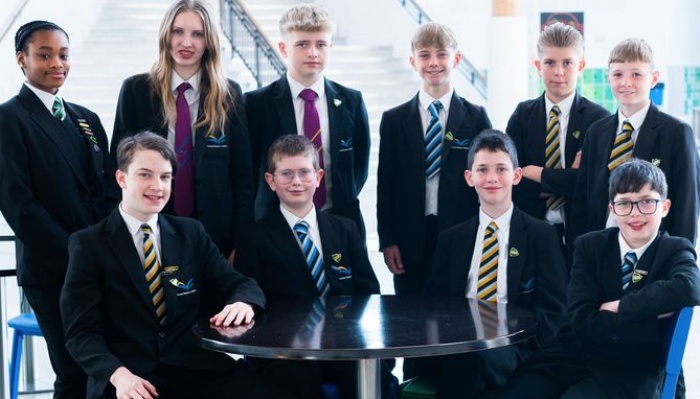 A new group of ambassadors has been created to help reinforce the importance of excellent academy attendance rates.
The students have been chosen from across the year groups, and all have a new badge to identify them and the role they have among their peers.
"Encouraging regular attendance is a hugely important role which our new ambassadors have undertaken. We can't over-emphasise how vital it is that students continue to maintain a top rate of attendance throughout their time with us. It can, and does, have a real influence on their exam grades and therefore their future options," said Raising Standards Leader Mr Vine.
With representatives from each year group, the new ambassadors are on-hand to advise and help with maintaining high rates of regular attendance.
There will also be a prize draw each half-term, and the chance of an extra reward each term for those who achieve 100 per cent attendance. The ambassadors will work with their tutors to ensure they have everything they need to run the reward scheme effectively.
"We want to encourage all our students to make sure they are absent as little as possible and for valid reasons. This stage of their education is vital and missing days can have a detrimental effect on students of all ages," said Mr Vine.
The Brooke Weston Trust, to which we belong, has high expectations for attendance and statistics have shown that students with an attendance rate lower than 95 per cent have around half the chance of gaining five or more GCSEs at grade 5 to 9. Only 35 per cent of students with attendance levels lower than 90 per cent gain the same result.
There are 190 school days in our academic year and achieving 100 per cent attendance is the benchmark while 97 per cent is the student's Attendance Pledge level.