It all adds up for our maths students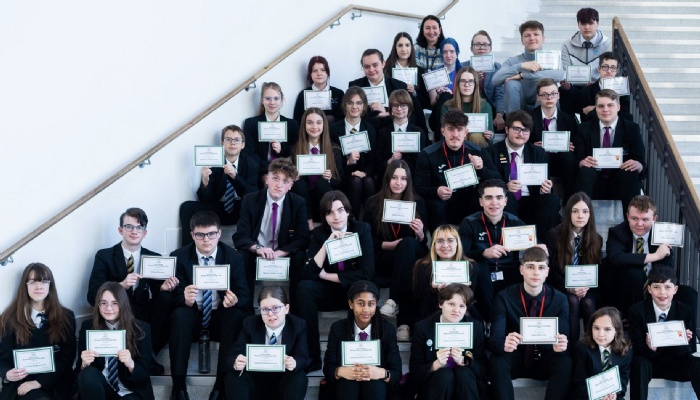 Mathematical students represented our academy in challenges designed to put their subject skills to the test in contests attracting thousands of entries.
Our two groups faced a range of problem-solving and analytical tasks in both the senior and the Intermediate Maths Challenge, which was organised via the UK Mathematics Trust charity, and is open to schools around the world.
They were given up to 90 minutes to complete their questions which were specially designed to encourage precision of thought for the students who were in years 9 and 10.
"The tasks were tough, but all our students did us very proud," said Mrs Stevenson.
"I am really proud of everyone who took part - it isn't easy and they all worked very hard while under pressure," she added.
There was a gold to celebrate which was won by Klavs in the senior challenge. Bronze was awarded to Thomas, Jasleen, JJ, Wasola, Sophie, Gvido and Skaiste.
The senior challenge lasted 90 minutes and problems 'designed to make students think,' according to the organisers. The intermediate students had an hour to complete their tasks.
In the intermediate challenge, Lucas U and Sam M took Silver in Year 10. Samuel D in Y9 was awarded silver with Miley B, James B, Connor W, Jake A and William C achieving bronze.