TCA is 'beacon of hope'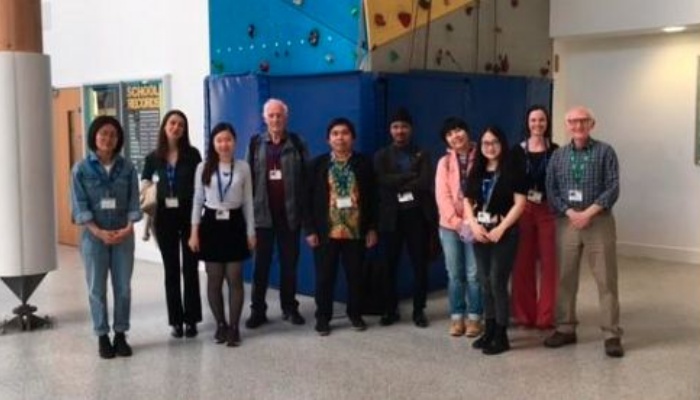 Our innovative architecture has earned us a visit from a group of international education and architecture researchers.
Members of Cambridge University's School Design Study Group (SDSG), the researchers came from as far afield as South Africa, the Philippines, China, Hong Kong, and Palestine, as well as the UK, and visited TCA as part of their study of 'schools as beacons of hope'.
Our award-winning £32m building was designed by Make Architects and is best known for its central atrium, Eden, which houses our living green wall and climbing wall.
We also have a 450-seater theatre, dance and drama studios, a sports hall, and a Library Resource Centre, along with general use and specialist classrooms, computer suites, laboratories and workshops – all of which are constructed around the atrium in a Fibonacci spiral structure that the visitors were keen to see for themselves.
"The researchers were particularly interested in two things about TCA," explained SDSG Head David Baker. "Firstly they wanted to see the architecture and how the building works, and to experience the 'wow' factor that is Eden. They also wanted to learn about how the school had turned itself around, from 'Requiring Improvement' to being rated 'Good' by Ofsted."
The visitors were given a tour of TCA by Senior Vice Principal Matthew Dobbing and Fay Peckover, PA to the Principal, and also spent time with Principal Richard Scott.
"Conversations ranged widely about the design of the classrooms and the way that Eden works as a central feature of the school," continued Mr Baker. "The enthusiasm of the staff and the wide range of ways in which they have sought to bring the community into the school particularly impressed the group.
"The visit confirmed the belief that TCA is certainly a 'beacon of hope' and an example of educational excellence in the Fenlands."