Cycle of good behaviour continues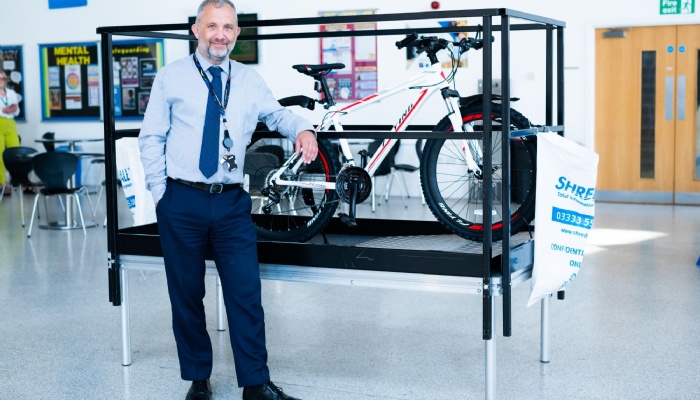 Our Caught You Being Good competition continued this month with the announcement of our second winner – Natalia Lakatosova.
The scheme which awards students for their positive behaviour was launched in March, when teachers were issued with tickets that they could hand out to students who were behaving well.
The tickets are then entered into a prize draw, which takes place during a random week during each half term.
Like our first winner, Viktorija Gobuleve, Natalia was awarded a brand new mountain bike.
"During assembly, when they announced who won the bike, I was really shocked and surprised that I had won," she said. "I even turned all red.
"I really didn't expect to win, since I only had five Caught You Being Good slips. Earlier in the day, I even joked about winning, but to my surprise, it would me who would get the bike."
She added: "Since I won, I have ridden my bike a few times around my neighbourhood. I think it is a good bike. In the future I hope to ride it to more various places."
Our mountain bikes are partially sponsored by Discount Cycles in Wisbech, with each winner also receiving a cycle helmet, lights and lock.