On the path to teach others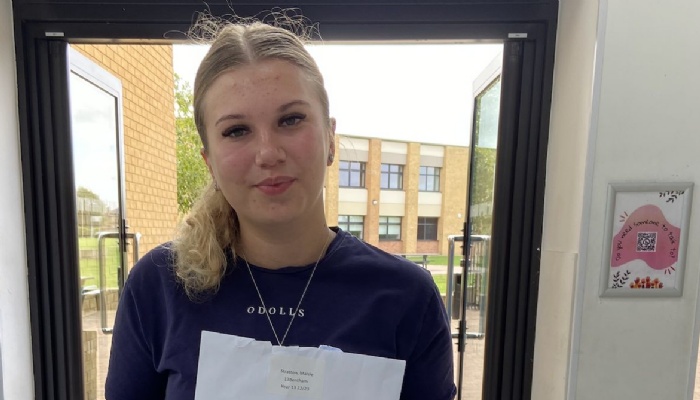 A group of our students will be heading into the world of teaching others as they celebrate their A Level results.
They are all going to train to be teachers and are going to take up university places in the autumn with career plans already in place.
Among them will be Jessie Belton who achieved grades of BBC in maths, psychology and biology and will be attending the University of Gloucester in Cheltenham for her primary education course.
She had been at Thomas Clarkson since Year 7 and said she knew early on that primary teaching may be a future career choice.
"I always get on well with younger children and it seemed like a good move," she said.
Maisie Stratton (pictured) is also destined for life in the classroom as she heads to Nottingham Trent University for four years having achieved the grades she needed for English literature, sociology and business.
"I am really looking forward to going to university," she said.