New Principal appointed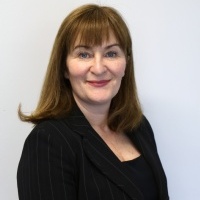 A new Principal has been appointed to lead Thomas Clarkson Academy from September.
A new Principal has been appointed to lead Thomas Clarkson Academy (TCA).
Anne Hill, who has a previously turned around another challenging school to achieve two consecutive 'good' Ofsted gradings, has been appointed by the Brooke Weston Trust (BWT) and will start her role in September.
Existing Principal Clare Claxton, who has been in charge at TCA since 2012, will remain as part of the BWT team and move into a new role, which will focus on bringing teaching talent to the Trust.
Ms Hill, who is currently head of the successful Northampton Academy, said she was looking forward to working in Wisbech and that her focus would be on providing a good education for all.
She said: "I am delighted to be joining Thomas Clarkson Academy and intend to focus on improving outcomes for all students. I strongly believe that a school should serve its community and this is especially important in a town like Wisbech which has only one secondary school. It is so important that the children who attend Thomas Clarkson Academy receive a good education and myself, the senior leadership team and all staff at the Academy will do whatever it takes to provide this. I look forward to working with students, parents and the wider community to ensure we realise this aim."
She added: "I have been aware of the work of the Brooke Weston Trust for many years and admire the work they do. I am really looking forward to working for them."
BWT Chief Executive Andrew Campbell said: "Anne's track record speaks for itself. She is a highly experienced and respected head teacher. Working with Thomas Clarkson's outstanding Executive Principal, Trish Stringer, Anne will continue the good work begun by Clare Claxton to drive forward the rapid improvement plan agreed with Ofsted following the recent inspection.
"I would like to publicly thank Clare for her hard work, care and commitment over the past four years and am pleased that she will remain part of the Trust and will play an important part in driving our teacher recruitment strategy."
He added: "This is the start of a new phase for TCA and the Trust is confident that the future is bright."
Parents and students will be able to meet the new Principal later this term.
About Anne Hill
o Anne has been Principal of Northampton Academy for the past six years and took it from a poorly performing to consistently 'good' school.
o More than 80% of Sixth Form students at Northampton Academy go on to university and a quarter to prestigious Russell Group universities.
o Ofsted inspectors have praised her 'ambitious and highly effective leadership'. They also acknowledge that her approach to school improvement is 'unrelenting."
o Anne has been teaching for 17 years and before this worked in the finance industry, latterly for PricewaterhouseCoopers.
o A graduate of the University of Leeds, after studying for her PGCE at Manchester University she was awarded the Withers Memorial Prize for secondary teaching.