Year 9 Rugby Team Win League For Second Year Running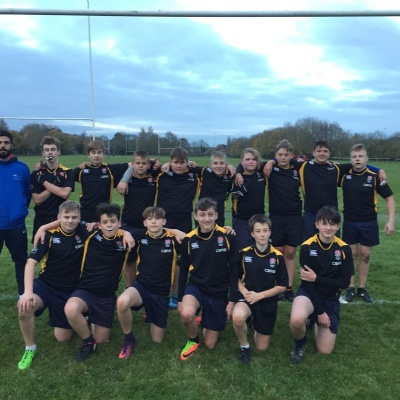 The Year 9 rugby team has made TCA history by winning the Isle of Ely league for the second year in a row.
The boys won five games out of six to be crowned champions once again. Since the team formed in Year 7, they have been a force to be reckoned with at local tournaments.
The team's manager, Bruno Porfirio, said: "The students have displayed a fantastic spirit and level of rugby and their commitment to the sport and to the team has been outstanding.
"I do believe this is a massive achievement for the students, showing that with work, dedication and commitment you can achieve.
"They are outstanding young people as well as rugby players and it is a huge pleasure to be their coach and teacher."
Week in, week out, the boys have put in the effort and shown a determination to succeed.
The team celebrated some resounding victories at a regional tournament at King's Ely School, where they won three games out of four.
In addition, the boys took part in a Northampton Saints rugby tournament against other schools within the Brooke Weston Trust, winning three games and drawing the last. As a result, 10 players from the TCA team were selected for the Brooke Weston Trust team.
Special mention must go to Tomasz Hajdukiewicz who was considered the best player of the tournament and Connor Loughlin who, as a Year 8 student, was playing against boys a year older and was selected for the Trust team.
TCA is immensely proud of the team and we look forward to seeing what they achieve next.