Science Students Dissect Synthetic Cadaver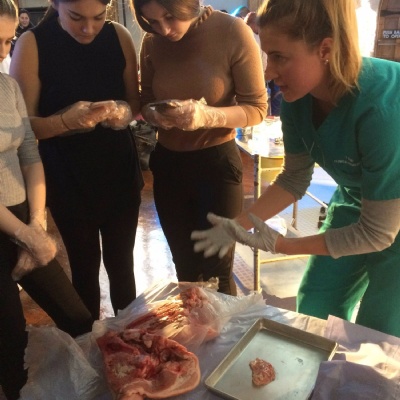 A group of biology students experienced the closest thing to a human autopsy when they were given the chance to dissect a synthetic human cadaver.
VIVIT is the next best thing to a real human cadaver, with pig organs used because of their anatomical similarity to humans.
The event was funded by NEACO - the Network for East Anglian Collaborative Outreach, which is a collaboration of East Anglia's five higher education institutions and aims to widen participation in higher education.
The group of Year 12 students, who joined others from across the region for the event in Norwich, were given the chance to dissect parts of a brain, heart and other core organs.
The session was led by a surgeon and pathologist and included details of what takes place during an autopsy and the stages of death.