Construction and Engineering Apprenticeship Event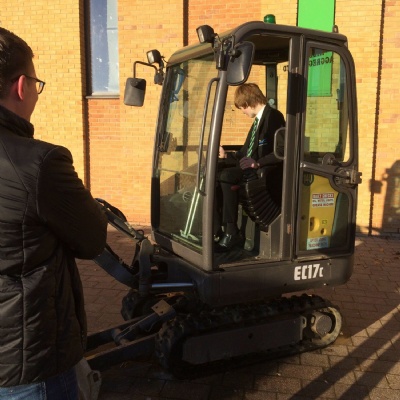 Students were given an insight into the world of construction and engineering at a special apprenticeship event held at TCA.
The academy teamed up with civil engineering company Barhale and a range of other construction firms, who ran workshops and set up information points.
The event covered different aspects of this sector, including quality assurance and employability, along with the commercial side such as contracts.
A number of the companies highlighted the staff shortages they are facing, especially with long-term projects such as HS2 in the pipeline, and the need to replace those who are retiring.
Students took part in a competition where they had to answer 10 questions by speaking to company representatives, with the top prize a 20-minute helicopter ride.
The event, which was organised by TCA's CIEAG ambassador Vicky Read, was aimed at Year 10 and 11 students who showed an interest in apprenticeships in the field of construction.