Gingerbread Houses: Students' Grand Designs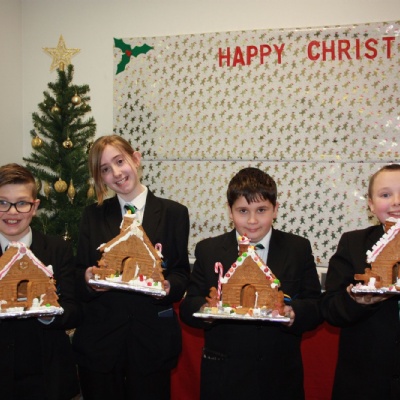 An annual tradition continued this term with the making of gingerbread houses in the Cooper Centre.
Delicious aromas were soon wafting through the academy once students got their baking underway.
It is the fifth year that the Cooper Centre, which is an enhanced resource provision, has organised the event and it is always well received.
To tie in with the maths curriculum, students had to calculate the cost of the ingredients and measure them out from the mini grocery store, before measuring out the different shapes which make up the house.
Once completed, the students were joined by their families for a Christmas celebration.
It follows a Thanksgiving supper held in the centre a few weeks ago, where each student made a pumpkin pie. They all sat together for a traditional Thanksgiving feast, taking time to tell the rest of the table what they are thankful for before they enjoyed their meal.