Gearing Up For Carnegie Awards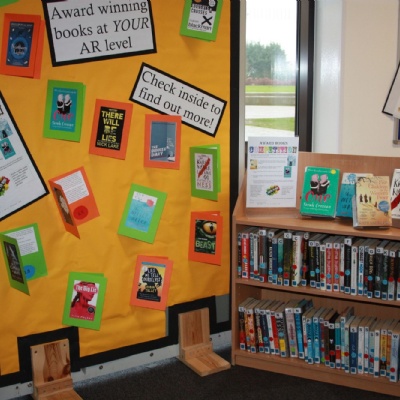 With just a couple of months until the shortlist is announced in the Carnegie book awards, a special display has been set up in the library to promote the best in literature for young people.
The display includes books that were shortlisted for the Carnegie medal in previous years to encourage students to read a variety of book types.
The library is also running a competition to get students thinking about the award-winning books that can be found on the shelves.
Students who want to test their knowledge can pick up a competition sheet from the library. The winner will receive a £5 voucher and bag of goodies.
The shortlist for the Carnegie award is announced in March with the winner announced in June.
Click here to see a full list of the 2018 Carnegie award nominations.