Student of the Week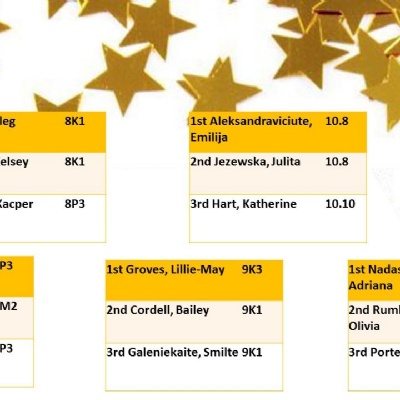 Congratulations to the latest round of students who have been named Student of the Week thanks to their excellent behaviour and attendance.
The programme was introduced last term to recognise outstanding students who demonstrate an excellent attitude to their learning, based on achievement points awarded by staff.
Three students from Years 7 to 11 are awarded 1st, 2nd and 3rd positions each week, with the successful students' names being displayed on the screens around the Academy, in the library and at the entrance to each Learning Community. The top performing students receive a certificate in assemblies so their efforts can be recognised by their families and fellow students. There are also top prizes for Outstanding Student of the Month.
For the week commencing January 8th, our top performing students for each year group were:
Year 7: Mackenzie Short
Year 8: Oleg Soltan
Year 9: Lillie-May Groves
Year 10: Emilija Aleksandraviciute
Year 11: Adriana Nadasan