Rewards For 100% Attendance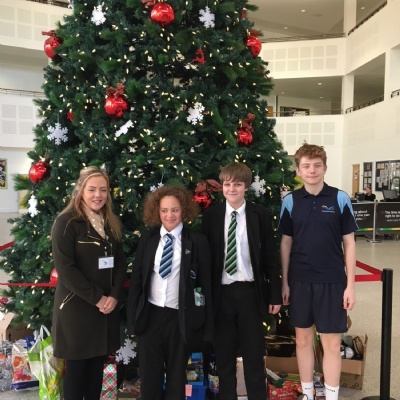 Three students who achieved 100% attendance have each been awarded a £50 Amazon voucher.
Three names were drawn from a list of all students who didn't miss a day of school from the start of term in September to the last day of term before Christmas.
The lucky winners were Sophie O'Neil (Year 7), Alex Bartram (Year 9) and Ryan Clark (Year 8), pictured above.
The vouchers were donated by Vision for Education and presented by Louise Butterworth from the company.
Vision for Education also donate a £25 Nandos voucher for a prize draw that takes place every half term in celebration of students' 100% attendance – the last winner was Oliwia Kryca (pictured left).
In addition to the reward system, an attendance cup competition has been launched, which sees forms competing against each other to achieve the best attendance to go through to the next round.