More Sixth Formers Receive Offers From Russell Group Universities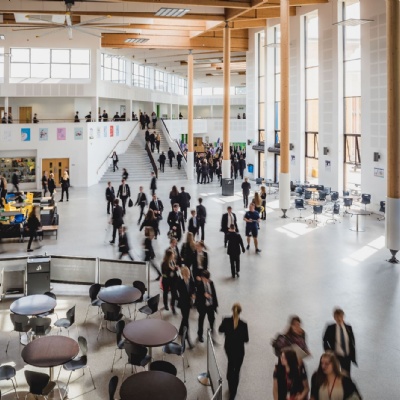 The drive to ensure students aim high and achieve their potential continues, with a number of Sixth Formers receiving offers from some of the top universities in the country.
It follows Sixth Formers' success last summer, when TCA saw students achieve places at prestigious Russell Group universities for the first time in the school's history.
This year, a number of students have received offers from Russell Group universities, for courses including law and medicine.
Out of the Year 13 cohort, 85% have applied to university to study courses which range from psychology and sociology to zoology and art.
The year group is preparing to sit their mock exams after half term and Head of Sixth Form, Jess Smith, reminded students of the importance of staying focussed in the build up to their exams.
She said: "Ideally, students should be revising for four hours a week, per subject. The efforts they make now will pay off when they achieve their ambitions."
For those wishing to apply to join TCA's Sixth Form, the deadline is looming. All applications should be made before February 9th.
For more details on how to apply to TCA's Sixth Form, click here.