Duke of Edinburgh Trip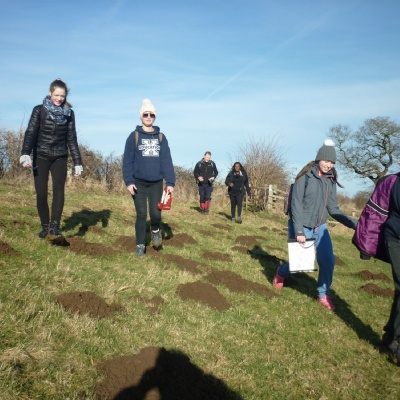 A group of students honed their map-reading skills during a day's walking in preparation for a Duke of Edinburgh challenge.
The group walked about 20km around the countryside surrounding the village of Wansford.
It was all in preparation for two days' hiking and camping in the coming months when the team will have to set up their own tents and cook a hot meal. They will have to demonstrate self-sufficiency and will be assessed on their navigating skills.
Some of the group are embarking on their bronze award while others have progressed to silver.
Teacher Alastair Woodruff led the group and he said: "It was a lovely day. We practised our map-reading skills and had a welcome breath of fresh air. It was also good practise for making sure students had all the right gear.
"The merits of the Duke of Edinburgh is that it builds team spirit, raises students' awareness of the environment and encourages them to get out into the countryside. It also helps to build self-confidence and self-reliance."
There are three elements to the Duke of Edinburgh scheme – volunteering, physical and skill.