Ambition@TCA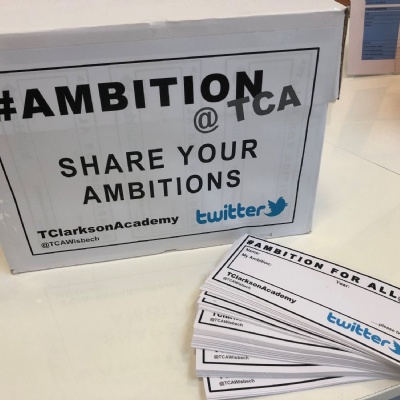 Keep an eye on our Twitter account as we begin sharing some of our students' ambitions.
We've launched an 'ambition box' to encourage students to think about their goals and ambitions and what they need to do to get there.
Students can fill out a card outlining what career they would like to pursue and what job they would like in the future.
We'll be sharing the responses via our Twitter account - @TCAwisbech – so make sure you're following us.