Work Placements for Year 10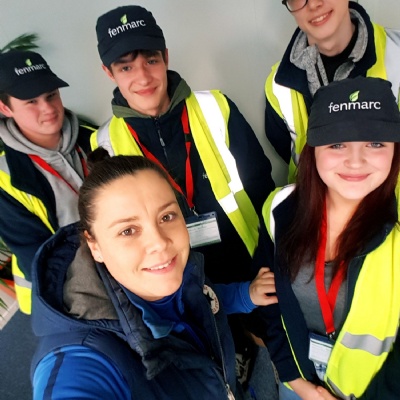 Year 10 students have gained a valuable insight into the skills valued by employers during a week of work placements.
TCA has worked in conjunction with the Employability Partnership to secure work experience placements for students at a variety of companies in the area.
The year group is spending a week working at firms and organisations including Fenmarc Produce, Addenbrooke's MRC epidemiology unit, Peckover Primary School, Glenfield Care Home, Ladybirds Day Nursery and Tesco stores.
A number of students arranged their own work experience, including Roman Bligh who has been with the Three Counties Running Club, and Kala Amor who is spending the week at David Bruch and Co Chartered Accountants.
Year 10 Raising Standards Leader, Claire Thomas, said it follows a successful programme of work experience for sixth formers.
She said: "It's about giving students an idea about the skills that are required for a full-time job, such as motivation, determination and initiative.
"The placements are going well – once company said they would have offered our student a job if he was older and another student said she is now thinking about volunteering in a care home.
"I'm really proud of the students. This week I have visited Emilia Riley and Kamile Butaviciute at Ladybirds Nursery. The staff were very complimentary of the girls and said they were a credit to the Academy.
"I also visited Lauren Best, Eimantas Jankauskas, Simon Hempstead and Grantas Vendzinskas at Fenmarc Produce. Staff there said that all students had been very hard-working and again a credit to the Academy."
Ms Thomas added: "Work experience has also allowed the Academy and students to forge close relationships with businesses within the local community."
A number of students have spent the week supporting staff at TCA and are participating in an Anglian Water project.