Prizes To Be Won For 100% Attendance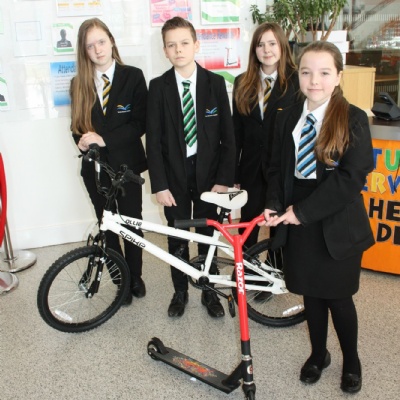 Students who achieve 100% attendance in the lead up to Easter will be in the running to win a BMX bike.
The Academy has launched a special competition to reward students for good attendance.
Students with 100% attendance from January 22nd until Easter will be entered into a draw to win the bike; students with attendance of 96% or above will be in the running to win a Razor Stunt Scooter, so those with 100% attendance will be entered into both draws.
The prizes have been donated by David Salmon of Whiting and Partners Wealth Management in Wisbech.
The Academy is committed to ensuring each and every student achieves good attendance to make the most of their education.
Parents and carers are reminded that dentist and doctor appointments should be made outside of school hours.
Families are also asked that students are not kept off school for minor illnesses.