Incredible 6-0 Win For Year 9 Girls' Football Team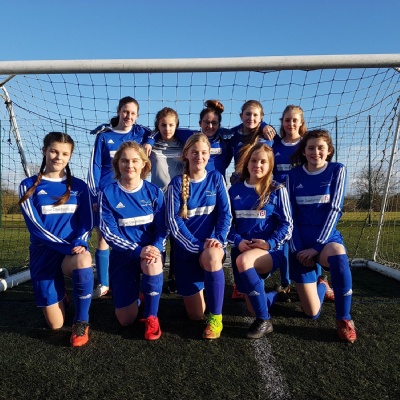 The Year 9 girls' football team demonstrated excellent sportsmanship in a game against Ely College which ended in a 6-0 win for the TCA girls.
Ely were a girl short, so the TCA players took it in turns to play for Ely so that the match was an evenly contested battle.
Captain Piper O'Neill scored four goals, with Tuillia Chrysanthou scoring two to secure a win that propelled the team to the top of the Isle of Ely league.
PE teacher Miss Anderson said: "Daisy Fox in midfield was on fire during the match, intercepting passes and challenging for the ball in the air. The linking play between Piper and Tuillia was excellent to watch.
"Megija Brize kept a clean sheet by controlling her area, and making some crucial saves, especially from a free kick given just outside the box."
Congratulations to:
Piper O'Neill
Tuillia Chrysanthou
Megija Brize
Daisy Fox
Caitlyn Branch
Melissa Middleton
Ebony-May Wenn
Wiktoria Biel
Natasha Coleman
Lily Bailey