Chloe Scoops Prize For 100% Attendance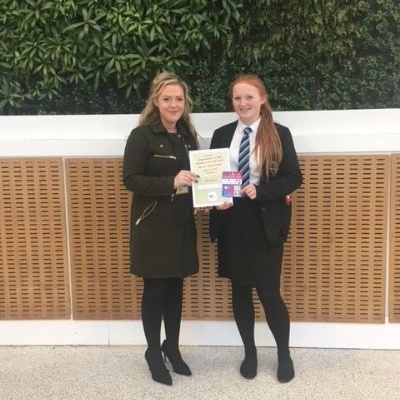 Year 10 student Chloe Barnes is looking forward to tucking into a Nando's after winning a gift voucher for achieving 100% attendance in school.
The Academy holds a prize draw for students with 100% attendance every half term.
Chloe was the latest winner and picked up a £25 Nando's voucher thanks to her efforts to attend school every day during the last half term.
She was presented with the voucher by Louise Butterworth from Vision for Education.
There are further prizes – including a BMX bike - to be won for students who demonstrate good attendance in the lead-up to Easter. Read more here.