'Believe Big' Initiative Launched to Develop Students' Creativity and Innovation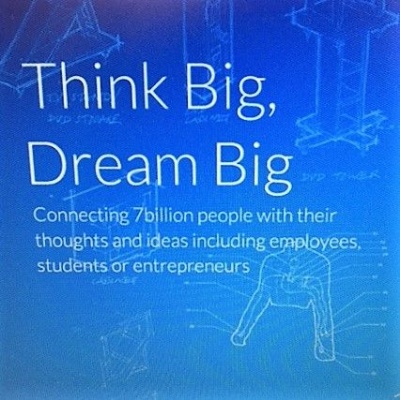 Students were urged to 'Believe Big' with the launch of a special programme designed to develop world-changing ideas from the classrooms at TCA.
The initiative, organised by the company 7billionideas, promotes entrepreneurial spirit as well as improving students' presentation and teamwork skills.
It has seen Key Stage 3 students design and develop ideas that could make a positive impact on the planet.

The programme is being rolled out across each secondary school within the Brooke Weston Trust, so the winners from each year group will go head-to-head during next month's grand final at Rockingham Speedway in Corby.
Believe Big 2018 got under way after students heard from a representative from 7billionideas. The first stage saw students come up with unique ideas, share them and decide which ones to develop. They then worked in teams to develop the idea, refining and sharing ideas to make their one the best it could be.
Teams had to use recyclable materials to make a model of their concept before presenting the story of their idea to their classmates.

Students came up with some innovative suggestions, including a sensory clock that uses different coloured lights to help teach the time to children with additional needs. Other ideas include a device to remove plastic from the world's oceans.
The finalists from TCA will be announced in the coming weeks – teams will then create a stall to showcase their work to the judges at the grand final. The overall winning idea from the Trust will be turned into a children's book and go live onto Amazon.
Speaking at the launch of the programme, competition manager Joshua Parr from 7billionideas said: "This is the first time that the Brooke Weston Trust schools have taken part in Believe Big. We aim to provide as much support and information as possible to help students to produce some really wonderful, innovative and creative ideas."