Eyes on the Prize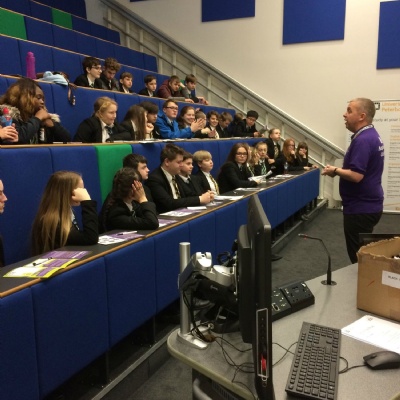 Year 9s who are considering their GCSE options were given food for thought during a trip to discover more about university life.
The group visited the University Centre Peterborough for the event, Eyes on the Prize, held in conjunction with Anglia Ruskin University.
They looked at what it means to go to university, how it opens up opportunities and the difference in earnings that a degree can provide.
A university fair also gave students the opportunity to speak to representatives from different universities and find out more about the different types of courses on offer.
The aim of the trip was to encourage students to think about what GCSEs they need to opt for and the impact that will have what A Levels they can go on to.