New Email Address To Report Concerns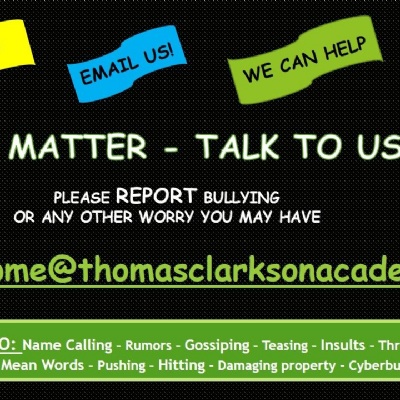 A new email address has been set up so that students can report in confidence any concerns they may have.
Student Services have launched helpme@thomasclarksonacademy.org, which provides a direct way for students to contact them about issues such as bullying or any other worries they may have.
It can be used from home or in school during break-times.