Countdown to World Book Day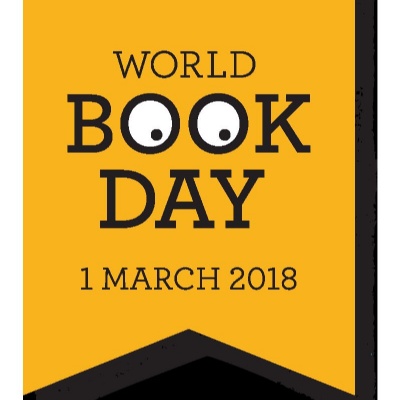 Excitement is mounting ahead of one of the biggest events in the literary calendar – World Book Day.
The Academy is running a number of activities to mark the special event on Thursday 1st March, all designed to promote books and foster a love of reading for pleasure.
More than 30 teachers and members of staff will be dressing up as characters from books, including Gangsta Granny, Macbeth, Moaning Myrtle, Miss Trunchbull, Oomp Loompa, James Bond, Alice in Wonderland, Peter Pan and Fantastic Mr Fox. Students can take part in a competition to try to identify who staff are dressed as.
There is lots more going on throughout the week, including a book swap in the library all week. Students can bring in their unwanted books and swap them, or pay 30p for a second-hand book.
Next month, students also have the opportunity to hear from someone who has made a living out of writing books, when author Dan Freedman pays a visit. Dan, who is the author of the popular Jamie Johnson series, previously worked as an editor for the FA, Premier League and FIFA, interviewing some of the world's top footballers. Taking inspiration from Dan's 366-word writing challenge, TCA is holding its own 366-word short story competition. It is open to all students, with prizes available.
The library is also running a joke book competition this week, with each tutor group challenged to compile an A4 page of jokes. There will be prizes for the best presented page and the funniest joke, with sweets and chocolate for the whole tutor group to be won. The pages will then be bound and will be available to read in the library. The closing date is Friday 2nd March.
In addition, £1 World Book Day tokens will be handed out to all students which can be used in WHSmith or any good bookshop.