Trip to Paris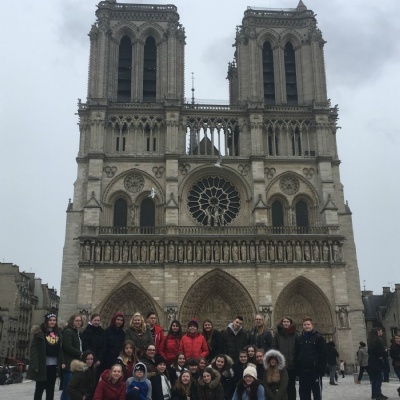 A recent trip to Paris proved to be a huge success, providing students with the opportunity to experience another country's culture and way of life.
A group from years 9, 10 and 11 spent time exploring some the city's most famous landmarks, trying new foods and getting to grips with the language. They also thoroughly enjoyed the rides and attractions at Disneyland Paris.
Chynna Willows who led the trip said: "The students were all incredible and we had a lovely time.
"The rainy weather we were expecting managed to hold off while we
marched around the city and Disneyland, and many of the students came out of their comfort zones and stomped their way up to the very top of the Eiffel Tower.
"It was truly an amazing trip!"