New Warhammer Club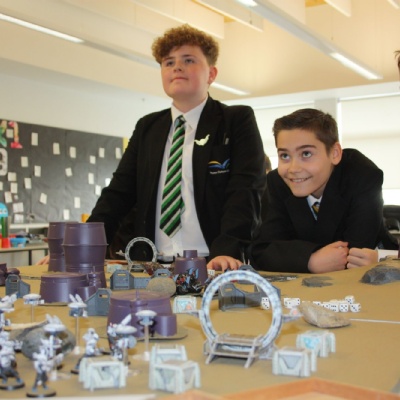 A new after-school club dedicated to Warhammer starts this term.
2D6 – named after a dice score – runs on Mondays in Session 5 in P201.
It is focused on building and painting models for the table-top war game.
The club follows on from the success of Goblin's Den (pictured above), which is also led by teacher John Birch. Goblin's Den, a fantasy board/card games club, has proved to be popular with students from Year 7 through to Sixth Form.
The model games have armies with their own set of rules, which means that students use literacy and numeracy skills to develop tactics. They also take responsibility for teaching other students the rules of the games.
The cost of attending 2D6 is £4.50 per term – anyone who is interested in joining should speak to Mr Birch so Parent Pay can be set up.