Students To Design Hare Sculpture For Community Art Project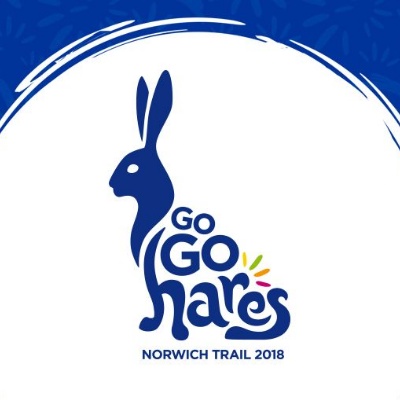 A group of students have been busy coming up with ideas for the design of a giant hare sculpture that will go on display in Norwich as part of a high-profile charity project.
The GoGoHares trail will see a number of painted sculptures dotted around the city to raise awareness of Norfolk children's charity, Break.
A blank hare has already been delivered to the Academy and a group of Year 9s are set to transform it in readiness for the trail, which takes place from July 2nd to September 2nd. They will paint their designs onto the sculpture before varnishing it to ensure it is weather-proof.
Art teacher Sarah Loosemore said the students wanted their hare to represent TCA and what the Academy stands for.
Students are keen to have the themes of each of the communities represented - Madiba, Pankhurst and King - so they have been researching images of the suffragettes and the symbolism of Nelson Mandela's raised fist. They have also looked at the imagery of shackles and chains to represent the freedom sought by Martin Luther King. Students also hope to incorporate key quotes from these important historical figures into the design of their hare.
Mrs Loosemore said: "The students have really got into it and they've been busy been brain-storming their ideas. They're keen for it to be about putting TCA out into the community and representing who we are."
The Go Go Create project is being organised in conjunction with Wild in Art and once the GoGoHares trail is over, TCA's hare will be returned to the Academy to be put on display.