Operating Theatre Live: Budding Medics Given Realistic Insight Into World of Medicine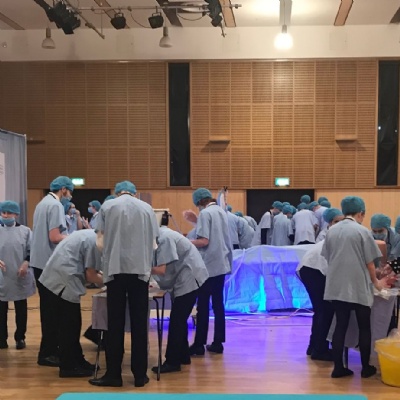 The Academy's theatre was transformed into an operating theatre to give older students a better understanding of the body's major organs.
Operating Theatre Live is an experience that gives students the opportunity to study human anatomy, as well as offering an insight into careers in medicine.
Using animal by-products, Key Stage 4 and 5 students explored the structure and function of organ systems during interactive and engaging workshops.
They also heard about the preparations that must take place before an operation can get under way, such as the administration of anaesthetic.