Impressive 6-0 Win For Year 7 Girls' Football Team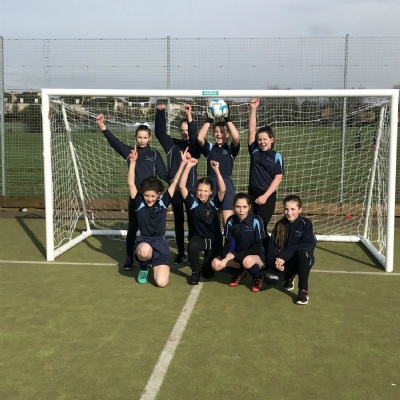 The Year 7 girls' football team ended the season on a high with a triumphant 6-0 win against Ely.
PE teacher Laura Evans said: "Once again, the girls played with great team spirit and determination. It was a great afternoon watching them win their last fixture.
"I am so proud of them and it has been a pleasure to coach them throughout the season. They have been a real credit to our Academy."
Well done to:
Amelia Boda
Skye Valderas
Lauren Davis
Leonor Moreria
Gabriele Petrauskaite
Gracie-Lee Reed
Valerija Samarina
Sophie Tjurina
Gabija Simkeviciute