Attendance Cup Semi Finals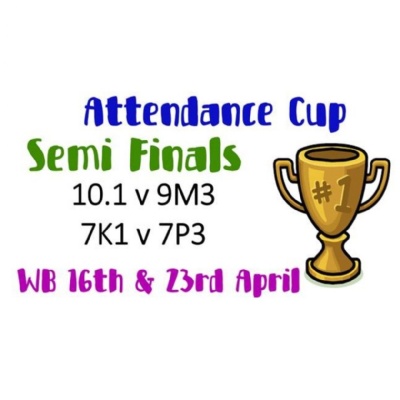 Four tutor groups are going head-to-head this week and next to try to secure a place in the Attendance Cup grand final.
The competition, which was launched in November, has seen forms competing against each other to see who can achieve the best attendance over the course of a week.
As the six rounds draw to a close, the semi-finals will see 10.1 versus 9M3 and 7K1 up against 7P3.
Those with similar levels of attendance have been pitched against each other during the competition.
The winners of the final in May will be rewarded with a laser-tag party at Play2Day in Wisbech.
Amy Anderson, Raising Standards Leader for Year 7, said: "It's been good to see tutor groups pulling together to try to beat their opposition and get themselves through to the next round."