TCA's Race For Life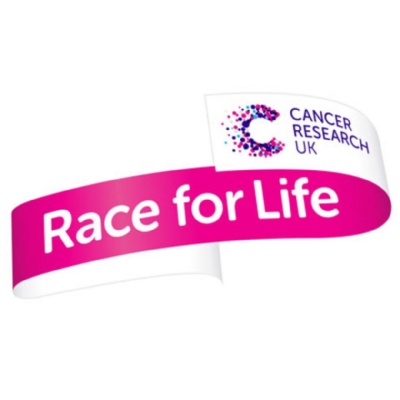 Students, families and staff are being urged to sign up to walk, jog or run in TCA's Race For Life in aid of Cancer Research.
Last year, the Academy raised more than £4,000 and there are hopes that this year's event on Thursday 28th June will beat that figure.
PE teacher and Raising Standards Leader Amy Anderson is helping to organise the event. She said: "Our youngsters are the generation that could see ground-breaking treatments and cures for cancer in their lifetime. They're the rising stars who could be the researchers and lifesavers of tomorrow. By taking part in Race for Life and uniting together against cancer, they'll be doing something really special. Cancer Research UK receives no government funding for their research, so the more of us who join the fight against cancer, the more money we can raise to beat cancer sooner."
Entry to the 5k race is £2 for under 18s and £5 for adults. Each entrant will be given a race number and a memory sheet for their t-shirt (please note - no race number, no entry).
To secure a place, entry fees and registration forms must be returned to Student Services by Friday 22nd June.
With hopes of a good turnout from students, siblings, parents, staff and governors, anyone wishing to participate is urged to submit their entry as soon as possible. There is a maximum entry of 500 people.
TCA's Race for Life starts at 6.30pm, on site at the Academy.
Money raised from the event will help Cancer Research to fight more than 200 cancers:
£8 buys medicine that keeps cells healthy in the lab. the cells are needed for important experiments to help beat cancer
£20 covers the cost of running Cancer Chat for 1 hour. This helps people affected by cancer by providing support and information
£43 buys special 'chemical scissors' that chop up DNA
£110 covers the cost of a trial for a day, to find better treatments for children with neuroblastoma
£250 buys antibodies that light up different bits of a cell. This helps scientists to see what's happening inside.