English Teacher Completes Marathon In Record Heat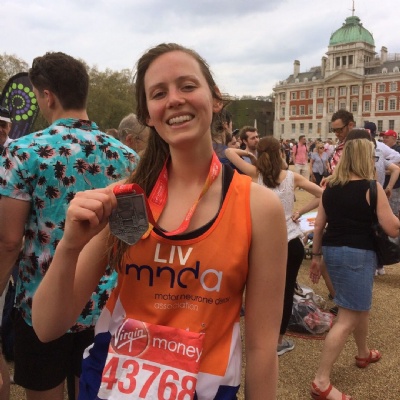 This year's London Marathon was the hottest on record but it didn't stop English teacher Olivia Kingsley, who completed the gruelling run in just over five hours.
Miss Kingsley decided to take part in the 26.2 mile race to raise money for the Motor Neurone Disease Association. She ran in memory of her boyfriend's mum, aunt and granddad, who all died from the disease.
Miss Kingsley, who normally runs shorter distances and had never ran a marathon before, said: "The heat was worrying as so many people were passed out on the side of the road, and it also slowed me down massively.
"It was very tough going - especially mile 22 - but an incredible experience. When I crossed the finish line, I felt exhausted but relieved.
"I liked running, so often go for 3 or 5 mile runs, but I never run that far for fun!"
Miss Kingsley, who has worked at TCA since last September, raised around £2,600 for her chosen charity.