Food for Thought: Students Look Behind the Scenes at University's Hotel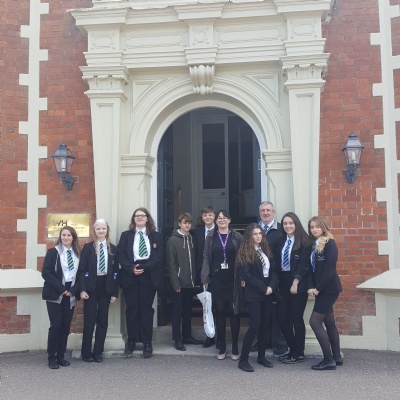 Students explored what skills are needed to secure a top job in the catering and hospitality industry during a visit to a working four-star hotel at the University of Essex.
The group of Year 10 GCSE food students looked at the career pathways available to them if they choose to study hospitality at degree level.
During the trip to the Edge Hotel School, they were given a tour of Wivenhoe House, a working hotel complete with brasserie, bar and forty bedrooms which gives students real-life experience and training.
They were given a talk about the opportunities available at the university and took part in a game called Hotel Calamity, which encouraged students to delve into the heart of a business and think about everything from advertising to wastage.
There is a drive to upskill those working in the industry and demonstrate the range of opportunities available, such as managing a major restaurant or hotel chain.
Giving feedback on the trip, student Kala Amor said: "It gave us an insight into hospitality careers and gave me ideas for my future."