NHS Careers Trip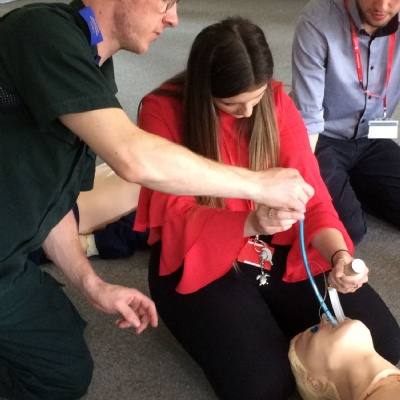 Sixth Formers gained an insight into the variety of career opportunities available in the NHS during a recent visit to a university's dedicated healthcare campus.
A group of Year 12 health and social care students, together with A level biology students, visited Anglia Ruskin University's Peterborough site, Guild House. The campus works in conjunction with Peterborough City Hospital to train nurses and paramedics and is looking to expand its provision into a new range of apprenticeships.
Students can study a range of health-related courses at the new campus, which boasts a skills lab in which student nurses can develop practical skills such as moving and handling, resuscitation, bed making, aseptic techniques and infection control.
As part of the trip, TCA students visited Peterborough City Hospital where they were given a tour of the microbiology labs and learnt about the various tests the staff perform and the conditions under which samples have to be maintained. They also received a talk from the various staff who make up the rehabilitation team, giving them a greater insight into careers available.
The afternoon was spent gaining an understanding of the application process and having two hands-on activity sessions with paramedics and trainee nurses.
CEIAG ambassador Vicky Read said: "Students really enjoyed the event and it certainly inspired some to consider a job in the NHS as a future career."