Year 9 Girls' Football Team Wins League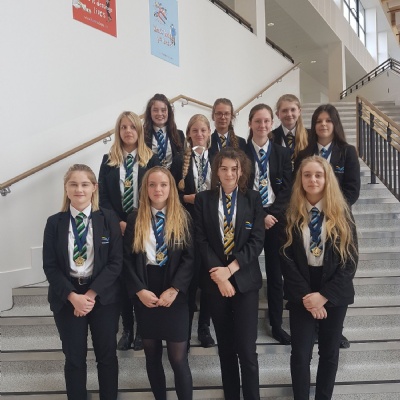 The Year 9 girls' football team has been described as "a force to be reckoned with" after a triumphant end to the season saw the team clinch the Isle of Ely league title.
PE teacher and team coach Amy Anderson said: "They were undefeated in all but one of their games. They played against Witchford, Ely and Neale Wade twice across the course of the season. They've been a force to be reckoned with this season.
"Captain Piper O'Neill scored many of the goals, and really inspired the team. Many of the team also went to the Women's FA Cup in May."
Congratulations to the following players – you've done TCA proud!
Piper O'Neill (capt)
Megija Brize
Caitlyn Lynch
Wiktoria Biel
Tullia Chrysanthou
Daisy Fox
Natasha Coleman
Lily Bailey
Melissa Middleton
Ebony-May Wenn
Zuzanna Zawadska