Call For Young Volunteers at Wisbech Library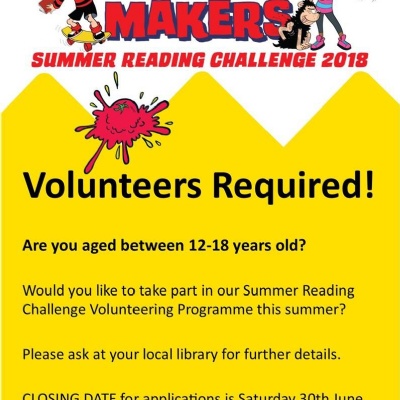 Students have been urged to join a volunteering programme to help younger children complete a summer reading challenge.
During the summer holidays, children aged from 4 to 11 years take part in the Summer Reading Challenge in which they are tasked with reading six books.
Wisbech Library is looking for young volunteers to help them facilitate the scheme and spark children's interest in the programme.
The volunteers, who need to be aged between 12 and 18, will get involved by talking to children about the books they're reading, helping them to choose new books, assisting with summer activities and helping to create displays in the library.
The benefits to volunteers include gaining valuable work experience, making new friends, developing social skills and confidence and making a positive contribution to the community.
For more details about the Summer Reading Challenge Volunteering Programme or to pick up an application form, contact Wisbech Library.
The closing date for applications is Saturday 30th June 2018.