World Cup Story-Writing Competition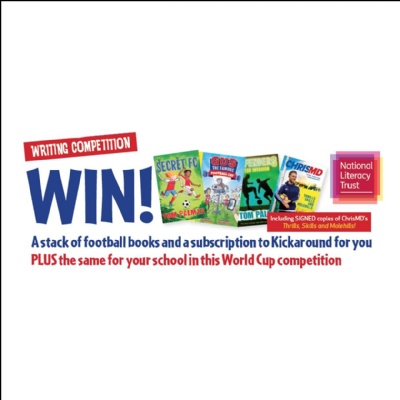 With World Cup fever well and truly upon us, students are invited to capture the sights, sounds and emotions of a moment in football history with the launch of a creative writing competition.
Entrants, who must be in Year 7 or 8, need to write a short piece of between 150 and 300 words which puts the reader in the shoes (or football boots) of someone at the World Cup.
It doesn't have to be a moment from this year and you don't have to wait until the final.
Just pick an amazing or interesting World Cup moment (from on or off the pitch) and write it from the point of view of someone who was actually there, in the first person.
It could be anyone involved with the tournament: a player, manager, referee, journalist, a fan, a ball boy or girl, a commentator, a mascot or even a football!
To submit an entry, pass your story to your English teacher with your name, age, tutor group, year group and school at the top of the page, by Friday 13th July.
If you're stuck for ideas, visit Miss Robinson in the school library for inspiration or try looking at the sports fiction section in the library.
There is the chance to win a £20 voucher, plus a stack of football books and a subscription to Kickaround for both you and TCA.