Families Invited to Art Exhibition After Students Contribute to Artist's Collaborative Drawing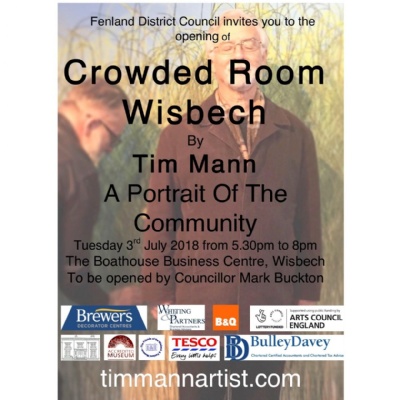 An art exhibition designed to celebrate the Wisbech community will open this week, with students invited to join in with the celebrations.
TCA was among those who contributed to artist Tim Mann's 'Crowded Room Wisbech' project. Tim and his team drew an outline of every person at the Academy as part of the collaborative project to celebrate individuals and their place within the town.
The exhibition will be unveiled at the Boathouse Business Centre, 1 Harbour Square, Wisbech, PE13 3BH on Tuesday 3rd July, from 5.30pm to 8pm.
Fenland District Council are inviting those who took part and their families to come along to celebrate this unique project, which has involved more than 10,000 people.
Tim's aim was to capture an inclusive, visual census of the entire community where no-one is left out. The project also aims to demonstrate that while each person is different in terms of appearance and character, humans are fundamentally all the same.