Much-Loved Colleague Remembered at TCA's Race for Life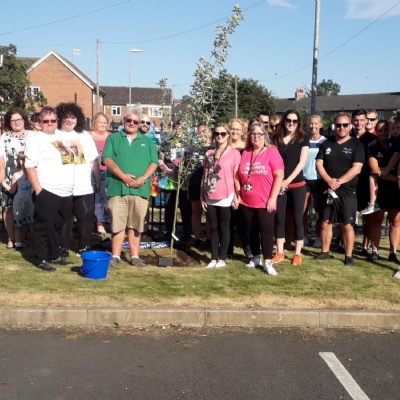 Staff planted a tree in memory of a popular colleague as part of TCA's Race for Life this year.
Nicki Cobbin worked at TCA and its predecessor school for 25 years before she lost her battle with cancer on July 1st last year.
During a poignant ceremony, a tree was planted in the school grounds with a plague to honour Nicki's contribution to the lives of young people in the community.
Just over 100 people turned out to take part in the race, with Year 9 student Jamie Kirk crossing the finish line first – for the second year running.
PE teacher and Raising Standards Leader Amy Anderson said: "It was very successful. People of all ages and abilities took part, which is one of the main aims because it's not an elitist event. It's a race to beat cancer – not a race to beat each other's times.
"It was a lovely sunny evening and it was great to see everyone smiling and showing grit and determination to finish. We're hoping to get lots of sponsorship money coming in."