CEIAG Event: Women in Engineering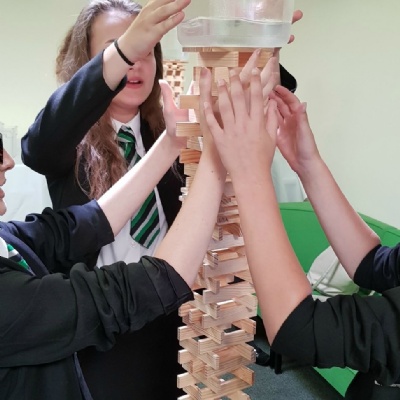 Women in engineering was the focus of a special event attended by a group of TCA students, with the aim of encouraging more girls to consider a career in this field.
More than 30 students in years 7, 8 and 9 went along to the event, which was organised by Anglian Water and held at the Queen Mary Centre.
They took part in a number of challenges including a water tower building activity in which students had to use different structures to support a quantity of water. This challenge was won by TCA students.
The next challenge involved Lego building – students were each given a card and they had to build whatever was on their card. They then came together to work in teams to put all the components together under timed conditions, developing their teamwork and communication skills.
The final challenge was themed around a water pipe business. Students were given a
map of a town dotted with pods of water. Using different amounts of pressure, they had to move the water around the system to see how it could be moved most efficiently.
The event also included a mini careers fair which promoted the different areas of engineering, including mechanical, structural and civil engineering. It demonstrated how virtual reality is used to plan and construct water treatment sites.