Sixth Former Selected for England's U-21s Nets Long Squad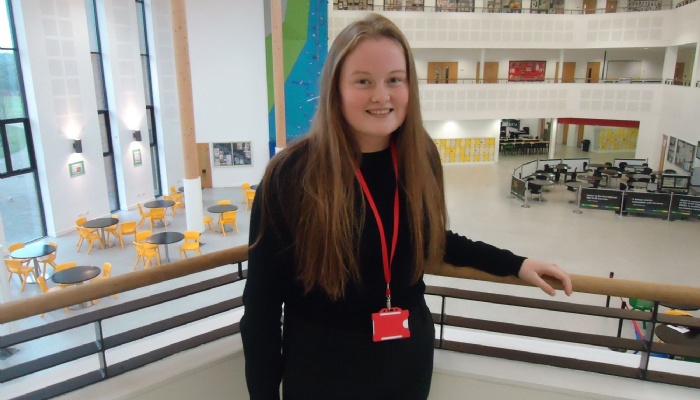 A promising netballer competed in a national competition after being selected for England's under-21s nets long squad.
Emma Linnett is already a member of Rookies Netball Club, plays in the county league and is on the bench for the regional team.
The 16-year-old was selected for the under-21s nets long squad six months ago after trying out this faster variation of netball, which is played within nets and with fewer players.
She trains once a month with the squad in Birmingham and could find out soon whether she has made the final squad of 12 which will go on tour to South Africa next year.
Emma recently competed in the Red Bull Switch Up tournament at the Copper Box Arena in London, where she was one of the youngest in the squad.
Thirty-six teams competed and Emma's team made it through to the quarter final.
Each team was made up of four players and games were played on half courts.
"Nets is a lot faster - the ball never goes out of court so the game never really stops," Emma said.
"It was a tough competition. Anyone can shoot so it just depends where you are on the court. We had good tactics because we have a good coach.
"Your fitness has to be very good and the umpires are stricter - you have to be quicker so you don't contact people."
Emma, who normally plays in defence, trains or plays netball around five times a week.