Year 5/6 online open evening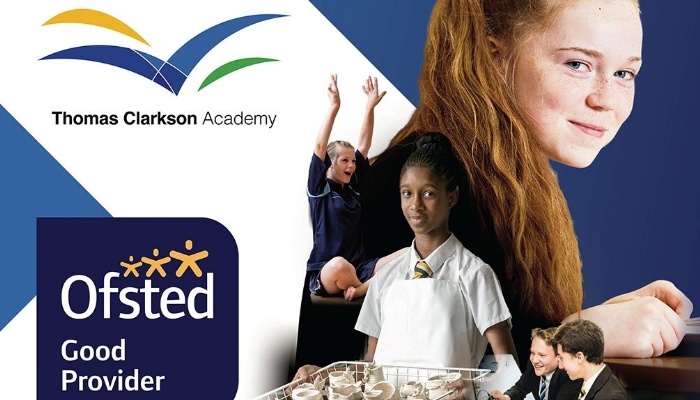 While our normal open evening and tours cannot go ahead as planned this year, families can still explore what TCA has to offer through our online open evening webpage.
This dedicated page includes everything you need to know about life at TCA. View a short film which showcases our school, hear from Principal Mr Scott, read our current prospectus, browse the FAQs and hear what our current students think about their school.
This page also gives families the opportunity to submit any specific questions they may have which will be directed to the relevant member of staff - please use the form at the bottom of this page.
Watch our Principal's address below:

(please note that some footage from these clips was filmed prior to COVID-19 restrictions)
Life at TCA:

Hear what our students think:

Prašome žiūreti Bukletą, Lietuvių kalboje – paspauskite čia.


Prosimy nacisnąć tutaj aby zobaczyć nasz biuletyn informacyjny w języku polskim.
Frequently asked questions
Click here to read some of the most commonly asked questions from families who have joined us for open evenings/tours in the past.
Click here to read a selection of news and events at TCA from the past year.
Below you can watch a virtual tour of our school, produced for our new Year 7s who were unable to attend transition events this year:
Former Sixth Form student Anna Ivaskevica was the first student from TCA to gain a place at Oxbridge and is starting at the University of Cambridge this month after achieving top A level results. Watch the video below to hear Anna talk about the support she received from the TCA community and the ambitions her teachers had for her:
TCA in Minecraft: An activity for Year 5/6 children
Don't miss this amazing opportunity to walk through Thomas Clarkson Academy from home. Your new school has been fully recreated in superb detail using Minecraft: Education Edition. Take part in a scavenger hunt and even meet some of the staff from your own home. You will be able to explore the school and really get a feel for what TCA is like. Our staff will be holding weekly sessions on Thursdays from 6pm for the next four weeks.
For details and to get involved email: Jbirch@thomasclarksonacademy.org
Careers advice at TCA - from Year 7 onwards

CEIAG - Careers, Education, Information, Advice & Guidance at TCA
Our strategy at TCA is to ensure that all students are equipped to research, plan and achieve their career aspirations. This could mean progressing towards university, an apprenticeship or college – which ever route a student chooses it is vital they are aware of the options available and how to identify those that meet their individual strengths. To achieve this we will:
Ensure students aspirations and ambitions are raised and that they are exposed to a broad range of opportunities and experiences, including work experience;
Ensure students can research their future options and have confidence in taking forward their decisions;
Provide access to quality information, advice & guidance and ensure CEIAG programme delivery is continually developed to meet changing demands.
The careers programme starts in Year 7 and supports a student through to either Year 11 or Year 13. We work with many local and national providers including employers, colleges and universities to ensure students get 'real' up to date experiences and information. We also enable students to have access to a number of online packages that provide additional support, including Kudos and OSCAR.
Read the TCA careers booklet for years 7 to 11.
Year 5/6 pupils: Take the Buzz Quiz to find out what your strengths are and what jobs you might like!
Please note that we are unable to offer tours of the school at this time.
However, if you are a parent/carer of a child with an EHCP or SEND, please contact send@thomasclarksonacademy.org to arrange an appointment to meet our specialist staff and visit the school.
If your child is a CLA or open to social care and you would like to meet with a member of the safeguarding team please contact the school for an appointment.
Questions?
If you have any questions you would like to ask, please complete the form below, including contact details, and we will respond as soon as possible.
And finally...
To give you a taste of life at TCA and how we care about our young people, watch this video made by staff for students during lockdown: