Homework
At Thomas Clarkson Academy we value home learning as an opportunity to ensure that the progress and achievement of students is systematically supported and encouraged beyond the classroom.
We value the support of parents and carers in the following areas in particular:
Checking the quality of presentation and content of all the homework being returned to school
Encouraging children to produce all homework to the best of their ability
Signing the student planner each week
Providing the school with information about any points of note or concerns and communicating this through the student's planner, in the first instance, by contacting the school directly or the relevant teacher via Show My Homework.
At Thomas Clarkson we introduced an online system called 'Show My Homework' for recording and tracking homework.
This allows you to access homework as a parent or student via our website or as a mobile phone application.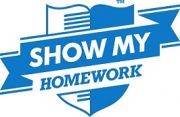 Access 'Show My Homework' by clicking on the icon below.
Your log in details will be sent to you via your child. If you require an additional copy of login details, please contact students services.
Being logged in will make it easier for you to see the homework set for your child and if using the application on your phone you can have reminder notifications when homework is due.
You can still access 'Show My Homework' without log in details via the Show My Home Work icon at the bottom of the main TCA Home Page. This shows all homework in the school and you can use the search tools to find the homework set.
For further information about 'Show My Homework' for parents click here Show My Parents Presentation