Sixth Form FAQs
When do students have to attend?
Students must attend each day from 8.30am until 2.55pm. Some students may have to stay later due to the timings of certain courses.
Are students allowed to leave during the day?
Students must stay in school each day, for the full day but are permitted to leave site during their 35 minute lunch break.
Can students attend the Sixth Form and have a part-time job?
Students are allowed to have a part-time job as long as their working hours are outside of school hours and allow for all study requirements to be met. To ensure all TCA sixth form students achieve their potential we expect academic studies to be prioritised over any employment during their A Levels.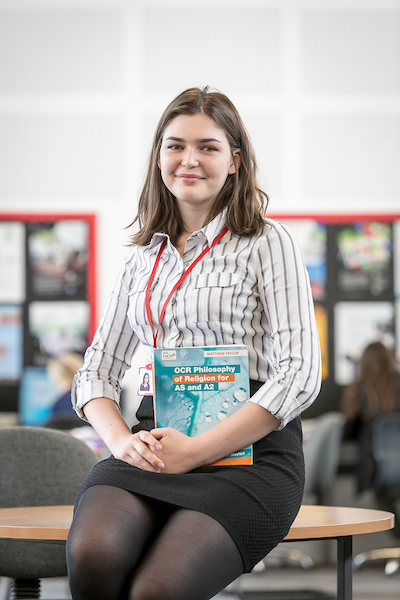 What is the dress code?
The dress code is one of smart, business-like dress. A identification card and lanyard will be supplied and must be worn at all times around the academy.
Is there any financial help available?
Students can apply for financial assistance through the 16-19 bursary. Further information regarding how to apply for this bursary will be provided to the students during enrolment.
When do students start to apply to university?
Students will be asked to begin writing a personal statement's during the summer term of Year 12. This will be used to generate references for either university or employment and should be completed by the end of Year 12. The process of applying to universities will begin following the summer exam period. All students will receive quality one-to-one Career, Education Information and Guidance (CEIAG) throughout the complete application process.
What happens if students wish to change their study course?
Students have a limited period at the beginning of their course to confirm that it is the correct route for them. Changes will be accommodated where possible within this time period at the discretion of the teaching staff.
How are parents informed of progress?
Parents will be informed of progress at parents' evenings as well as 6 progress review reports which parents will have access to.